Legalzoom.com is another online divorce service provider. The company is not only specialized on divorce, but also in other legal services to help family and business. Although they provide a variety of legal services, our review will focuses on their divorce services provision.
Overall Score/Ranking: #3
On the bases of our review, LegalZoom is 3rd best online divorce service providers.
Price
LegalZoom's prices are one of the second highest online divorce service. However, they are still far less than what an attorney would charge. They charges a flat rate of $299. Legalzoom.com is not the only online divorce service providers at $299 price range, there are also other online divorce companies, such as Completecase and 3stepdivorce, that charges same amount.
Ease of Use
Like many other online divorce company, Legalzoom.com provides you with an easy to locate and fill out documents. In addition, Legalzoom.com uses simple and easy question throughout the application process, and once done, they have a support staff that will help you with the rest of the process.
Customer Support
Legalzoom.com has invested more on customer support and other technologies in order to provide best services to their clients. The company has email and phone support. Their phone support teams are available from Monday to Friday 5:00AM PT to 8:00PM PT and Weekends from 7:00am PT to 4:00pm PT. This is the great features in case if you want to talk to a live person
State-Specific Services
Legalzoom.com does not provide specific information for each states as compared to its competitors. However, they offer other plans with some additional fee to get access to attorney in your state.
Service Specialty
Unlike some of their competitors, Legalzoom.com does not specializes on one type of document. But they are one of the largest legal document providers for wills, real estate, copyright law, patent etc.
Complaints
According to Better Business Bureau (BBB), Legalzoom.com has 285 complaints filed in the last 3 years. Comparing this number of complaints with the large number of services they provide, the complaints ratios are insignificant. However, all the complaints are resolved and closed.
Guarantee
For their online divorce services, Legalzoom.com provides a 100% satisfaction guarantee. In a situations when you are not satisfied with their services, they have 3 options: 1. they will correct the errors for you at no extra cost, or 2. They offer a credit that can be used for future Legalzoom.com order, or 3. They will give you a full refund.
Security Certification
Mydivorcepapers.com protects their clients with McAfee Secure. It tests and updates the servers daily for vulnerability clearance. According to McAfee, mydivorcepapers.com has no malware and malicious links, no phishing, and has a valid SSL Certificate.
Testimonials and Reviews
Mydivorcepapers.com's websites has more than 887 Google certified reviews and 1421 comments. Although it is common to see reviews and comments in many websites, it is more credible if the reviews comes from the certified sources.
Length of Time in Business
Legalzoom.com has been in online business since 2001.
Security Certification
Legalzoom.com uses Norton secured to protect their clients private information using SSL certificate. Legalzoom.com has also passed the malware scan and doesn't have any malicious and phishing links.
Customer Reviews
Legalzoom.com's websites has more than 600 reviews and comments. Based on this review, 92% of clients recommend Legalzoom.com legal services.
Bonuses:
Lifetime customer support

:Inside LegalZoom, clients get Lifetime Customer support.

Free Name Change for Wives

: With the LegalZoom.com, free name change provision for wife is included to change back to her maiden name.

Access to Parenting Plan

: LegalZoom.com allow free Parenting plan that specifies child-related agreements.
Recommendation
Despite their complaint in the past 3 years, not specializing on divorce alone and highest price range, our editorial board ranked LegalZoom.com on the third places. Therefore we recommend LegalZoom.com to be your third choice when you want to file online divorce.
LegalZoom.com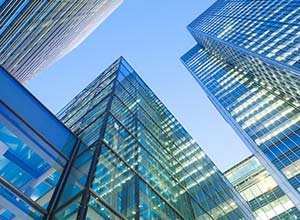 Recent Review Articles
LegalZoom.com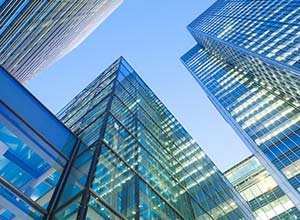 Legalzoom.com is another online divorce service provider. The company is not only specialized on divorce, but also in other legal services to help family and business.